Whenever possible, I work to patronize small, locally owned businesses for my skincare and natural beauty products. However, that is not always possible or can be cost prohibitive and let's be honest, Amazon is pretty damn convenient for busy folks! Today I share some of the things I'm always showcasing on Instagram, and that I love for being affordable, helping my acne prone skin and keeping my glow going in ways that are organic, clean and/or cruelty free.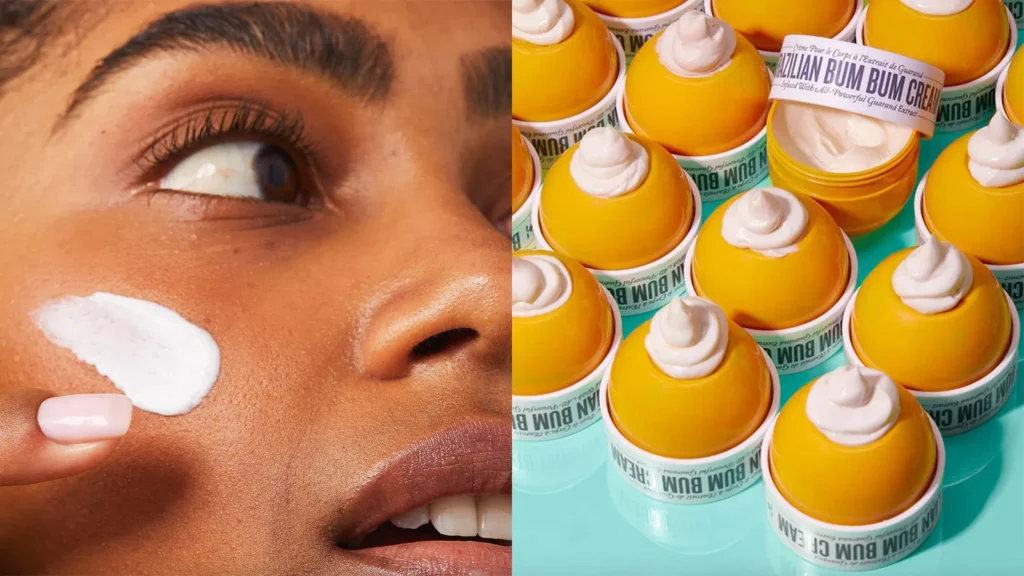 SKINCARE / NATURAL BEAUTY ESSENTIALS FROM AMAZON 
Thayer Rose Petal Witch Hazel Toner ($8) – Toner is important for re-acidifying skin and closing up pores after you've open them up with soap and warm water. Witch hazel is a natural astringent and the rose petal is soothing and smells lovely.
3D Facial Massager ($10) – Great for lymph massage, which helps drain the face of puffiness and welcome my cheekbones back to reality. I love to travel with this one and use it while I'm in the car sitting in traffic.
Olio E Osso Balms: Color – No.1 Clear ($28) – This magical balm can be used almost anywhere you need it – lips, face, hands, even split ends! The combination of beaswax with olive, grapefruit and shea oils makes this a little dose of luxury you can easily keep in your purse or car.
Whamisa Organic Sea Kelp Face Mask Sheets ($20) – Incredibly moisturizing and easy to use because the face sheet comes in two pieces. Trust me, get it and treat yourself to a glow! The masks come with a ton of serum that you can spread over your neck in addition to your face.
Suntegrity Natural Moisturizing Face Sunscreen and Primer Broad Spectrum SPF 30 ($45) – It is SO IMPORTANT to wear sunscreen daily and this one makes it feel nice to do! In addition to its pleasant smell and none greasy formula, this has antioxidants in it and works like a primer for whatever makeup you'll put on afterwards. 
Jade facial roller ($16) – I was turned onto this during my holistic facial and am now hooked. It's a more gentle and cooling massage sensation than you get with the 3D roller. To use, make long and rhythmic strokes across the face and neck. This will promote flow of the lymph, which helps your body release toxins and bloat, and ward off infection. When you're feeling extra puffy, stick the roller in the freezer for 20 minutes prior to use and you'll get extreme cooling benefits.
Claire-ity 25% Vitamin C Serum with Hyaluronic Acid and Vitamin E ($17) – I use this a couple times a week to help make my skin more vibrant and protect against sun spots and dry, sagging skin.
All Natural Coco Rose Body Polish/Sugar Scrub ($44) – This is amazing to use in the shower or bath, especially after you dry brush!! The rose and coconut will transport you to a tropical spa that leaves your skin feeling so soft and new. PRO TIP: use this to thoroughly exfoliate your skin before applying self tanner lotion and you'll get even color everywhere.
Clarisonic Mia 1, Sonic Facial Cleansing Brush System ($120) – The initial cost of this facial brush is high, but it is totally worth it! Kind of like the deeper cleansing that you get with an electric toothbrush compared to the traditional kind, this Clarisonic has been a skincare staple of mine for two years now. I don't use it everytime I wash, just after workouts or after a night out when I've worn makeup and been in a lot of sweaty bars, etc. I use it with the foaming rose cleanser linked in #16.
Mario Badescu Aloe and Rose Face Mist ($7) – I use this throughout the day, with and without make-up on. It's super light and refreshing. I work to always have dewey skin so use this when I feel like I'm getting dry. The Bay Area is not a dry climate, but whenever I go to LA or take trips to the mountains, I use this obsessively.
Milk thistle capsules ($15) – I love my wine, but I also want a healthy body and skin! Not too much to ask, right? Correct! Just incorporate milk thistle supplements into your daily routine – they are excellent for liver health and detoxification, which contributes to skin clarity.
Acure Brilliantly Brightening Cleansing Gel and scrub ($9) – Acure is one of the first 'clean' skincare lines I discovered and they remain the brand I recommend most to folks looking to start a natural routine because of how affordable and high-quality everything is! I use the scrub no more than 3x per week, and the brightening cleanser in the morning or after workouts (whenever I'm not using the super gentle #16 rose foaming cleanser).
Dickinson's Witch Hazel Wipes or Burt's Bees Sensitive Cleansing Towelettes ($5) – I literally always have one of these packs of wipes with me because I use them all the freaking time! In the early mornings (like 4am) when I can't bring myself to wash my face before going to teach bootcamp, I use these quickly before applying my rosehip oil; later on, the wipes make it easy for me to remove my make-up before a workout; and after my sweat session, I use them to cleanse my skin after a workout (if I cannot hop directly into the shower). PRO TIP: They are also great to bring on camping and backpacking trips!!
Aztec Secret – Indian Healing Clay ($8) – Everyone and their mama loves this clay mask and for good reason – it's insanely inexpensive for a huge tub that will last you forever and is very purifying. The clay cleanses, tightens and brightens skin – I try to use it weekly. This is a great thing to do with friends since it's so cheap and everyone loves a lil' self care!
Pure organic rose hip oil – ($14) I use this 2-3x a day and have seen it really help my acne scars and skin tone inconsistencies. Rose hip is prevalent in a lot of natural skincare products (and very prevalent on this list) because it's full antioxidants, vitamin C and vitamin E – which all protect our skin from damage caused by the sun and atmospheric pollution.
Andalou 1000 Roses Gentle Foaming Cleanser ($9) – Again, the power of roses comes into play here with an added boost of pomegranate extract to very gently cleanse skin and soothe it. This is a wonderful option for people with sensitive skin, and something I swear by when my face is sunburned or wind-chapped after a day of outdoor exploring.
Dr. Hauschka Tinted Bronzing Tint ($28) – One of my girlfriends turned me onto this a couple years ago and I am never turning back. It feels amazingly rich yet light when applied and gives you a glowing bronze that will convince everyone you're well rested and recently vacationed – even if nothing could be further from the truth! 
Dr. Alkaitis Organic Soothing Gel ($43/small, $67 large)- I got this after my facialist Christy recommended it and holy cow, it feels like a luxury aloe vera treatment. This one is uniquely formulated to calm your skin if it's inflamed after an eyebrow treatment, lip wax or a skin breakout. I use it more infrequently than the other items on this list, but when I do need it, I'm so happy to have it on hand.
Vital Proteins Collagen Peptides ($43) – Collagen is essentially protein, our bodies create it naturally to help our skin, joints, hair and nails but collagen production slows as we age. Supplementing collagen into your diet will improve skin strength, elasticity, and the turn over rate of dead-to-new skin cells. It's also a great source of low-calorie protein for non-vegans/vegetarians. Add 1-2 servings of this to your coffee, tea, smoothies or breakfast and consume on a consistent basis – in one month you'll notice better skin!
Mesh Makeup & Facial Products Pouch ($11) – These are really cute and easy ways to organize the many skincare and makeup products you have. The mesh makes finding what-is-where a foolproof effort and the handles come in handy more than you might imagine! When counters at the gym are wet, you can hang the bag while applying your products, or use slip a loop over a finger when carrying a billion things at once (me. all. the. time).
Cold Compress Eye Mask ($11) – I don't typically suffer from puffy eyes, but after having a good cry or feeling really inflamed after a night of drinking, this cold eye mask feels like the savior I need to stop looking like a pufferfish! Friends of mine who experience more serious under-eye puffiness swear by this and start their day with a 5 minute cold press while drinking their morning coffee/tea.