There are several essential things when choosing clothes for the gym. First, they have to be comfortable, durable, and flexible. Besides that, the best workout clothes mustn't be distracting; instead, they have to be your second skin and enable you to do exercise without feeling fatigued.
Suppose you are among those individuals who prioritize fashion instead of aims while you are exercising. For example, you might reject wearing leggings, although the proper leggings can look very attractive and fashionable.
Namely, many studies link the type of workout you perform and what you wear. Therefore, leggings are the best solution for training.
This article presents you with several benefits of wearing leggings while exercising.
1. Helpful gym equipment
If you wear proper leggings, everything will stay in place. They will help you stay in position, whether you want to ride a bike, run, lift weights, or do other exercises.
Suppose you want to keep everything snug and tucked; high-waisted leggings will help you realize your goal. That sort of leggings supports the entire body and gives advantages in all forms of workouts.
2. Don't go up or down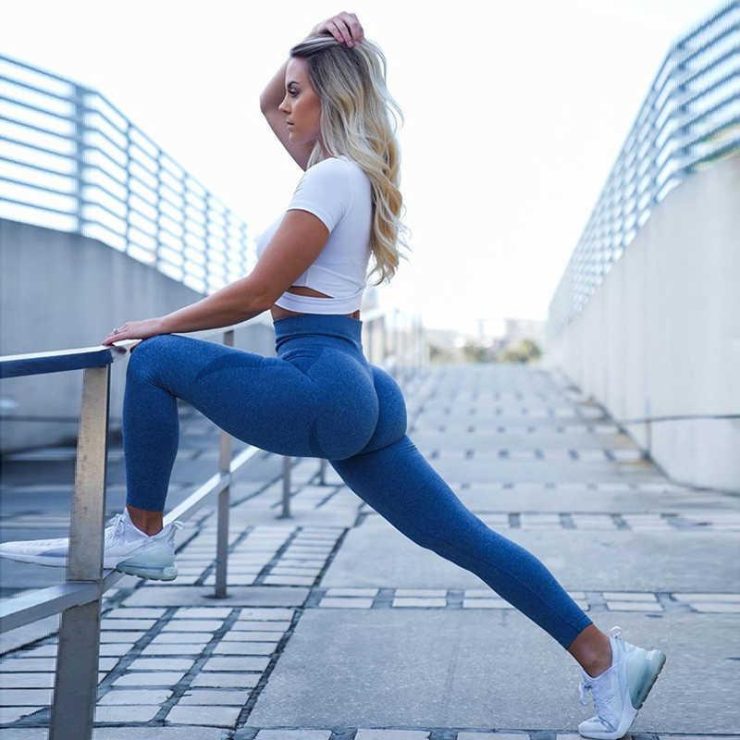 Regardless of your standing or sitting position, leggings, especially the high-waisted ones, keep your midsection comfortable and warm.
While wearing leggings, you don't have to worry about indecently exposing your body if you want to do yoga, sit-ups, or deep squats. However, suppose you have to pull your pants up or shirt down while exercising. In that case, that can be very inconvenient, distracting, and uncomfortable, making it difficult to work out effectively. Therefore, when you wear comfortable leggings, every aspect of your body you want to keep private will be private.
3. Make you feel as if you have a second skin
High-quality leggings act like your second skin. You can wear them constantly because they are stretchy, pleasant, and comfortable, making you feel like you're not wearing anything. There are several reasons why leggings are so comfortable. First, their flexible form makes you look good even if you put on some weight. Quality leggings are breathable and don't make you feel sweaty and uncomfortable like ordinary pants.
On the contrary, their breathable fabric keeps you cool. Also, leggings aren't confining even though they are tight. If you don't want them to reach your ankles, you can make them short, depending on your needs.
4. Variety of colors and materials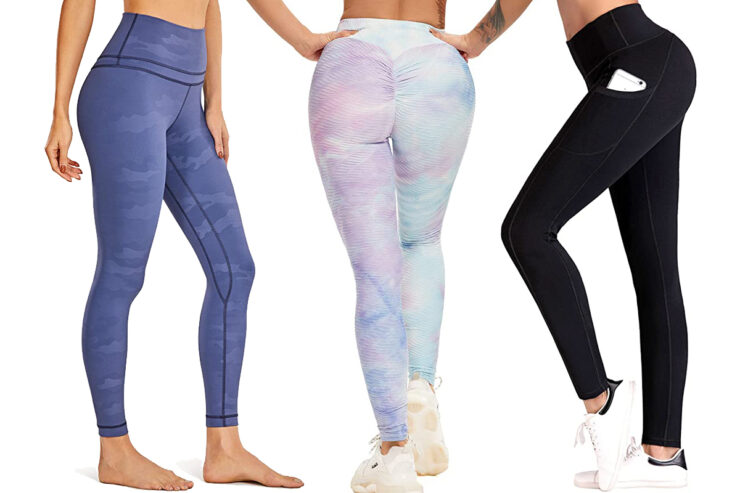 There are various types of leggings. They come in different colors and patterns, can be with high or low waist, and are made of breathable synthetic fabrics, natural cotton, or other recycled materials. In addition, leggings can be short or full-length that reach your ankles, and with and without Lycra. There are also sets that consist of leggings and tops on the market. The most quality ones are considered to be those made of stretchy and breathable materials.
5. Prevent injuries
You can be an avid exerciser without any disturbances while working out if you wear the appropriate type of clothing, such as leggings. It can often be disturbing to perform certain sports due to the risk of injuries if you don't have adequate equipment. Therefore, if you opt for the gym, it is crucial to wear high-quality leggings that reduce any muscle strain and prevent your body from various injuries and overheating.
6. Men also wear them
There are leggings specially designed for men on the market because they are convenient for various types of sports. Men also want to feel comfortable working out in the gym, cycling, lifting weights or running. The models for men are also made from breathable fabric. They contain some accessories such as a pocket for the phone, a pocket for valuables, and a towel/t-shirt loop. Men's leggings are often made of spandex.
7. They look fantastic everywhere
This part of clothing is always fashionable. They can increase your self-confidence because they are comprised of a material that compresses your skin, making you more attractive. Leggings tuck your belly, especially those with a high waist, making your legs look thinner. They are superior and more comfortable than traditional sports clothing, which could emphasize the wrong parts.
In addition, leggings are also famous beyond the gym. You can wear them at home when you need something cozy while traveling or when going for a walk. They are easy to wear and can look practical and fashionable when you go out.
As mentioned above, leggings are practical, easy to wear, and make your figure thinner. You can wear them in the gym, in the coziness of your home, while traveling, running, cycling, and even when you decide to go out. They have been very fashionable for decades. With a pair of quality leggings, you will never go wrong, whatever you choose to do.