I am obsessed with these protein pancakes because they taste great and are unbelievably easy to prepare! If you have an egg, a banana and 3 minutes, then you have a great breakfast option that will fuel your muscles and impress any guest!
Pancake Ingredients
1 egg
1 medium banana
pinch of cinnamon
1/2 tsp coconut oil or grass fed butter for frying pan
Optional but highly recommended ingredients to use as well include:
2 tbsp almond meal  or oatmeal flour (just add oats the the blender first to create a flour. It's okay if it's coarse)
pinch of sea salt
1 stevia packet
1 tbsp collagen powder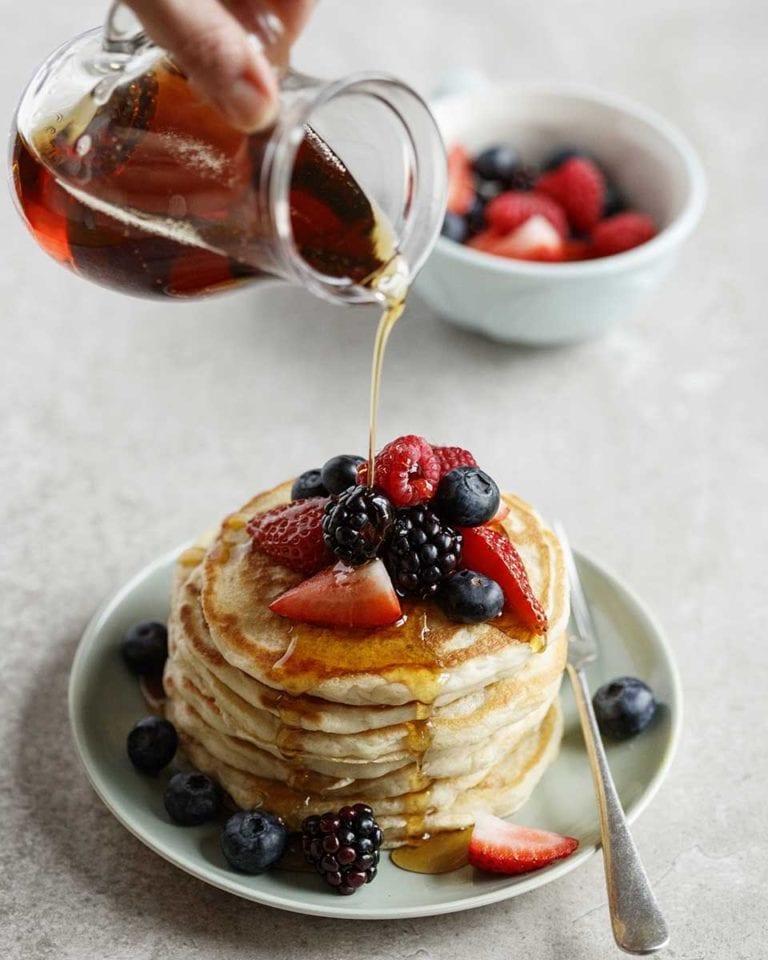 Toppings
Use some or all of these on top of your protein pancakes for delicious and nutritious texture
1/4 cup unsweetened yogurt (cashew, coconut or nonfat Greek). If you like sweet yogurt, stir some maple syrup in!
1/4 cup berries. I often use frozen blueberries that I microwave to get warm and juicy
2 tbsp chopped almonds or walnuts
1 tsp orange zest
1 tsp chia or flax seeds
1 tsp hemp hearts
1 tsp bee pollen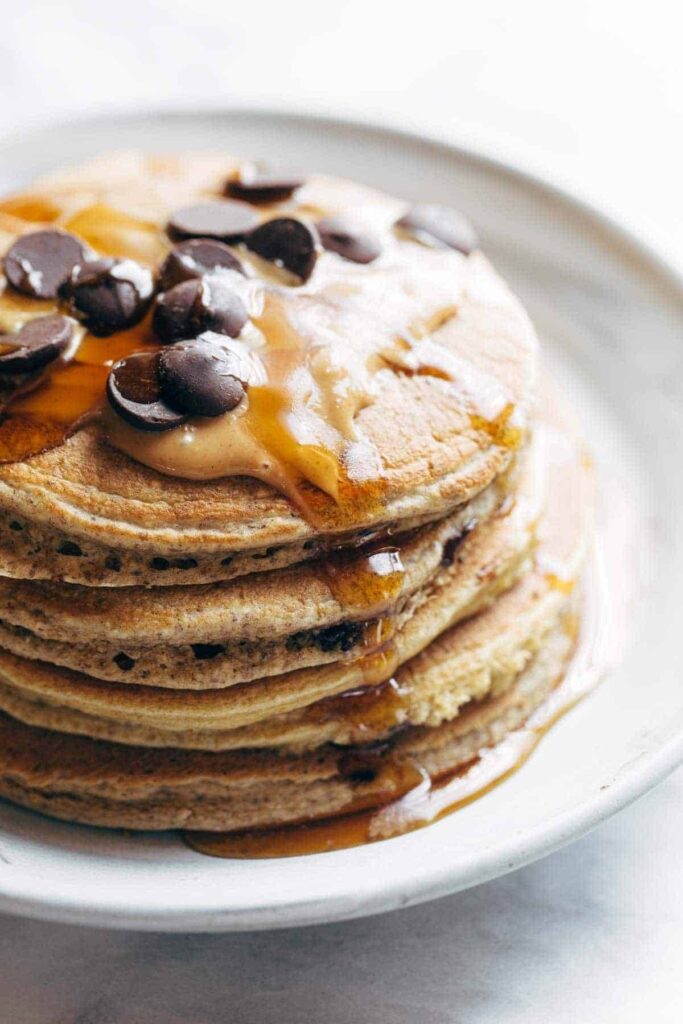 Preparation Instructions
Combine all ingredients in a blender until smooth consistency is achieved
Heat nonstick pan to medium heat, add butter or coconut oil
Slowly pour pancake batter into pan, flipping cakes once edges start to lift
Once cooked, place on your plate, add toppings of choice and enjoy!