Our Power Couples series highlights wellness and fitness pairings that are way better together / even more potent when combined.
As the acclaimed professor and best selling author Michael Pollan says "Eat food. Not too much. Mostly plants." This veggie-forward approach to eating is one the FIT team lives by because it's better for our bodies and our environment. But as it true with all things in life, it's not that simple. I'm sure you've heard the old adage, "eat your greens". But what it should really advise you to do is, "eat your greens with some healthy fats". Today we break down why these two food groups are such a swoon worthy couple.
WHY VEGGIES NEED FATS
Yes, vegetables are full of great nutrients. However, many of the important vitamins and minerals in vegetables aren't immediately available for us to absorb on their own. Foods like spinach, kale, broccoli, Brussels sprouts, cabbage, scallions, carrots and sweet potatoes are praised for their healthiness thanks in large part to their delivery of key vitamins such as A, D, E, K and many phytonutrients. These vitamins and phytonutrients are key supporters of healthy eyes, bones, blood and immune systems however they are fat-soluble, meaning that our bodies need to take them in with fat to be maximally absorbed.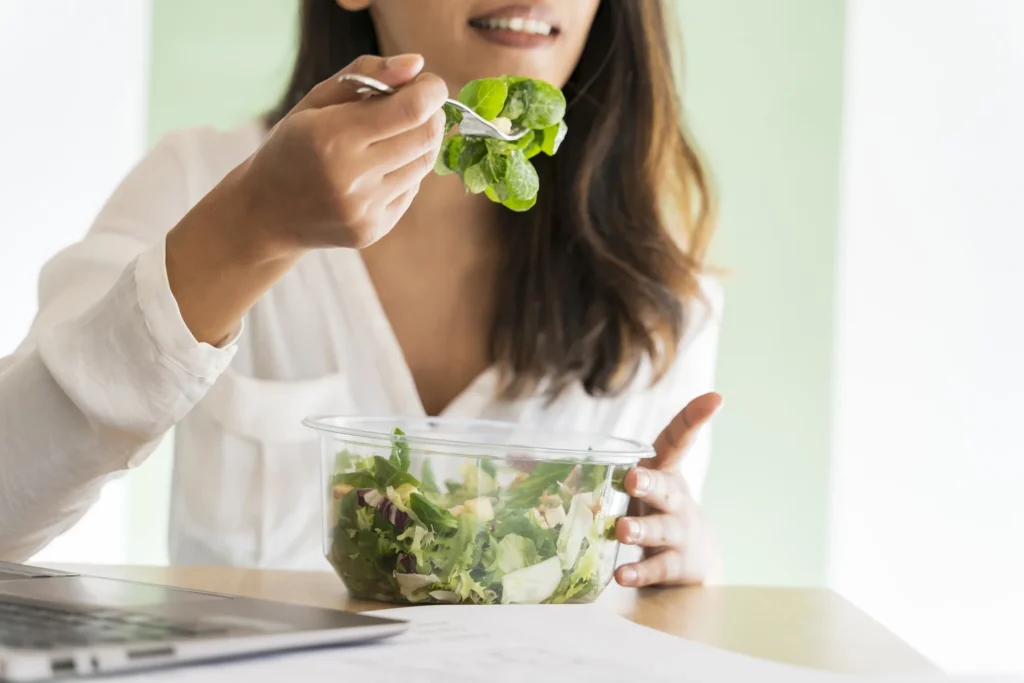 KEY TAKEAWAYS:
Whether snacking on raw veggies, eating a salad or enjoying some roasted roots, don't forget to add healthy fats! Great options include extra virgin olive oil, avocado oil, sesame oil, MCT or coconut oil (especially if roasting at high temperatures).
While you're at it, add vitamin C in there too – it helps the body absorb iron from non-animal sources (like spinach). A squeeze of lemon does the trick.
EASY WAYS TO PAIR VEGGIES AND FATS
Aside from a heavy drizzle of extra virgin olive oil, salad dressings and sauces are our favorite ways to support full nutrient absorption, while also satisfying our tastebuds! Give these tasty vegan recipes a try if you're in the mood to mix it up.
Shallot Vinaigrette
INGREDIENTS
1/2 cup olive oil
1 tbsp dijon mustard
1 tbsp fresh lemon juice or apple cider vinegar
1-2 shallots sliced
Salt + pepper
PREP: Whisk olive oil, mustard and apple cider vinegar together. Add in sliced shallots, then salt and pepper to taste.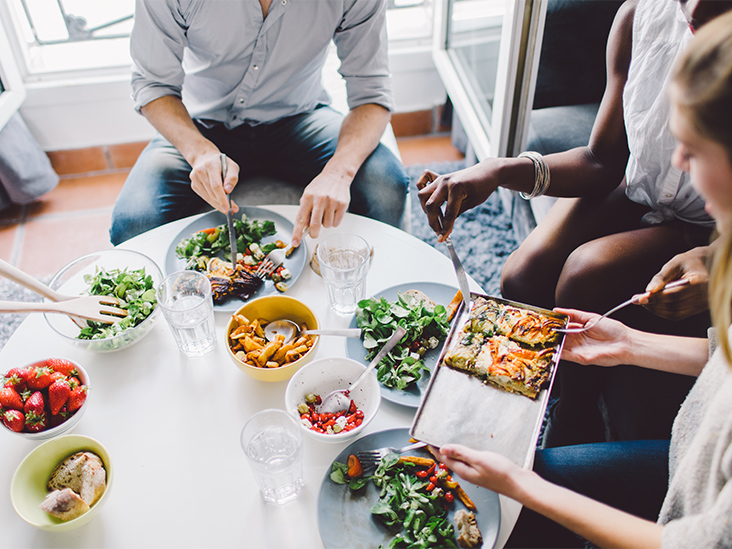 Gremolata
A refreshing chopped topping, great on roasted vegetables, fish, chicken and even salads!
INGREDIENTS
1-2 tbsp extra virgin olive oil
3 tbsp parsley, chopped fine
1 tsp lemon zest
2 garlic cloves, crushed or chopped fine
optional additions: chili flakes, lemon juice, and/or a splash of balsamic vinegar
PREP: Combine and enjoy.
Zhoug Sauce
Trader Joe's just started stocking this delicious Yemini spread and now we're addicted! It's spicy and amazing in soups and appetizer platters!
INGREDIENTS
6 jalapeño peppers
3 garlic cloves
2 cups fresh cilantro leaves (packed, no stems)
1/2 tsp cumin powder
1/2 tsp coriander powder
1/2 tsp cardamom
1/2 tsp sea salt
1/3 cup extra virgin olive oil
2 tbsp fresh lemon juice
pinch of chili flakes (optional)
PREP: In food processor, finely chop jalapeños peppers and garlic. Add cilantro and spices. Finish by slowly mixing in EVOO and lemon juice. Store remaining sauce in airtight container for up to 4 days.