For most of my life, I wrote off facials as too expensive or unnecessary. I learned the error of my ways two years ago when I'd gotten frustrated enough with my blemished adult skin to try one, and wowza! My first facial was an amazing introduction to a whole new world of wellness treatments, which – as is so often true – has many layers and iterations. Last week I enjoyed a rejuvenating facial and fascinating skin wellness conversation with Aloeswood Beauty that inspired me to kick off a skincare series. To establish a foundation for all the nuanced topics, products and DIY recipes we will get into in the coming months, this post breaks down what you can expect from an organic facial and why these are such a great way to enter the world of holistic skincare. Read on for the need-to-knows and a discount to a favorite spot in the Bay Area!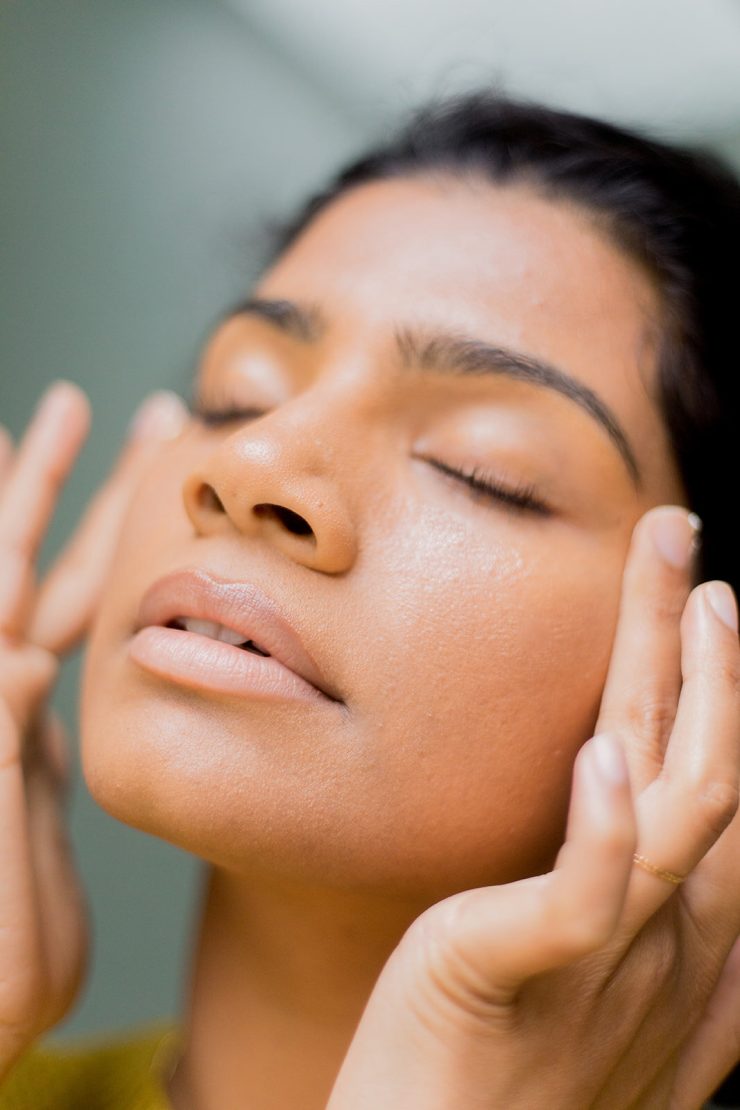 What Is a Facial
"Facial" is the general term for various treatments performed on the skin on your face and neck. Depending on your skincare needs and where you get services, facials can include massage, steam, exfoliation, microderm abrasion, pore extractions, masks, peels, and more.
Who Are They Good For
Everyone! Seriously! Although the specific type of treatment will vary depending on your skin concerns and condition, there is an option for everyone. Facials performed with organic or "clean" ingredients will always be the safest bet for minimizing risk of negative reactions.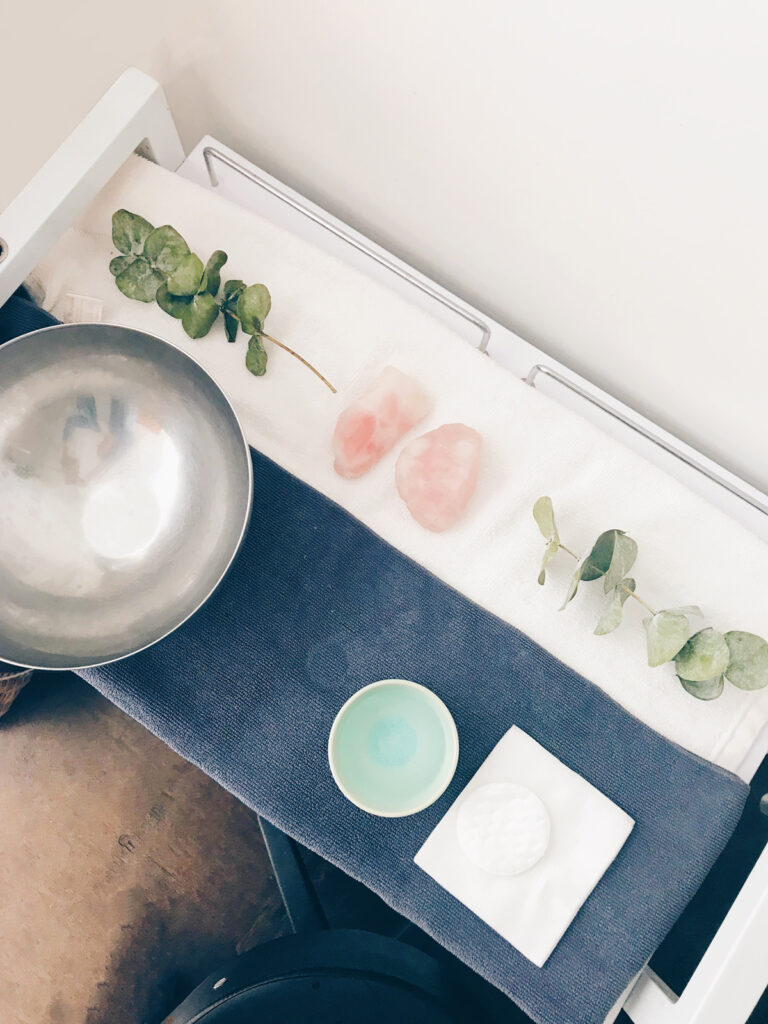 Components of Rejuvenating Organic Facials
Below we share the general steps of an organic facial and the specific concoctions available at holistic skincare centers like Aloeswood:
Show up & relax – At Aloeswood this is done with calming decor and damiana-lavender tea. Native to Central and South America, the Damiana plant is believed to help with stress relief, depression, sexual energy, menstrual discomfort and asthma. The tea has a delicate flavor and lovely when enjoyed tepid or warm (pictured above).
Thoroughly cleanse the skin – Plants like aloe vera, raspberry leaf, elderberry, marigold (great anti-inflammatory), and plantain are used in combination with heat to purify the skin.
Analyze skin – This is when your esthetician gets a chance to really see what is happening with your face and talks to you about the issues that you'd like their help with. Conditions that organic treatments and holistic nutrition practices can help with include: acne, dryness, dullness, product recommendations, sun damage, scarring and wrinkles.
Microderm – This gentle abrasion removes thick, dead and uneven outer layer skin. The sensation is often compared to the feeling of a cat tongue – AKA not bad, just a little unusual! LED lights are often used at this stage; blue light targets acne, while red light supports for anti-inflammation and collagen production (lending more vitality to the skin).
Flower and botanical masks – To restore hydration and deposit healing minerals onto skin, masks made with crushed flower petals, honey, vegetables, cacao, and turmeric are applied to your newly clarified skin.
Botanical massage – Aside from feeling lovely, this massage is great for lymphatic detoxification. Using a rose quartz or jade face roller, long and rhythmic strokes across the face and neck promote lymph flow of lymph, which helps your body release toxins and bloat, and ward off infection. This is an easy thing you can do for yourself at home too! When you're feeling extra puffy, stick the roller in the freezer for 20 minutes prior to use and you'll get extreme cooling benefits. Examples of calming, anti-inflammatory ingredients used at this facial massage stage include oatmeal, turmeric and goats milk yogurt. We'll share recipes for makes like this that you can make at home in future posts!
Extraction of clogged pores – Once the skin has been softened, it's time to remove debris from pores that are or can cause blemishes and irritations. After extractions, an antibacterial serum made from wild herbs that dates back to ancient times, is applied to the extraction area to soothe and protect open pores against infection.
Tone & moisturize – The ideal is to have your skin's PH slightly more acidity, but heating it and cleansing it makes it more alkaline. Accordingly, it's important to finish up with toners and healing serums! Here are our recommended serums that restore the balance needed for radiant skin, and would be a great addition to your at home skincare routine.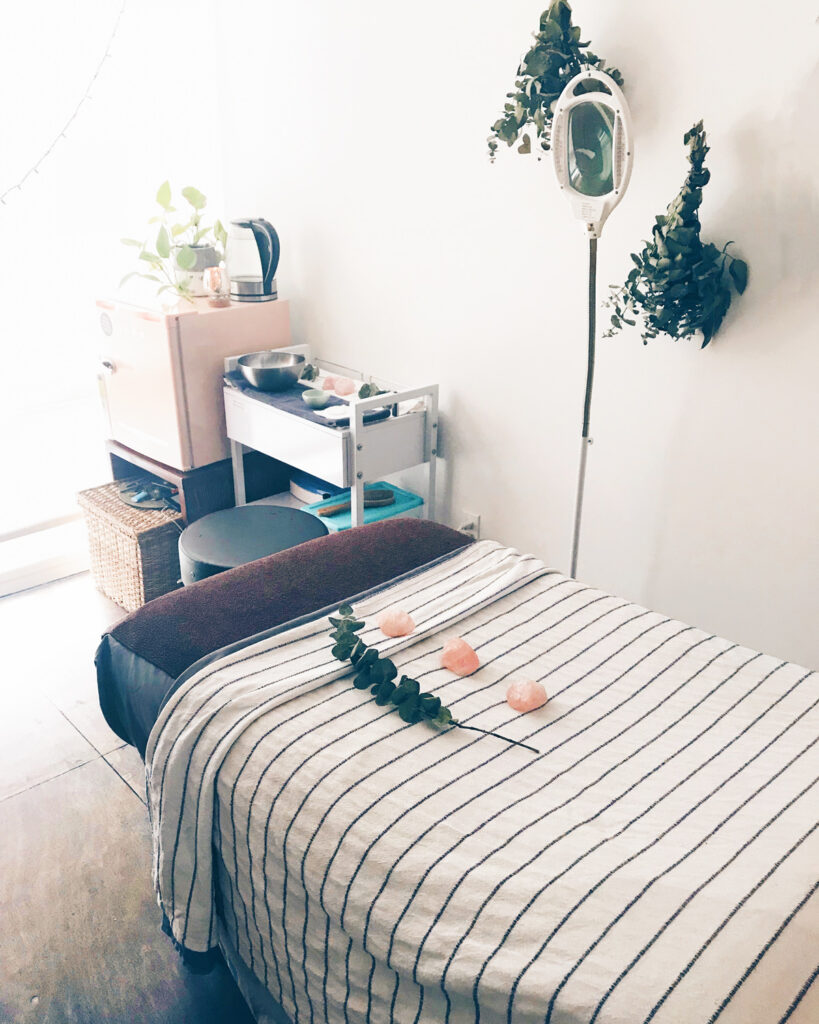 Treat Yourself!
Aloeswood Beauty in Oakland, CA specializes in using organic plant therapy and ancient healing techniques for improved cell function. The owner, Christy has enlightened me with her expertise in healing skin, bodies, and spirits that is informed by over 20 years experience as a massage therapist, yoga teacher, nutrition coach, and dermatology educator. If you live in the area, mention HonestlyFIT during booking to receive $20 off your first holistic facial.
Have specific questions or skincare tips you'd like us to cover?…. comment below!