Around two million elder abuse cases are reported in the United States. That's a lot of people suffering at the hands of those who are supposed to look after them. While nursing home abuse can happen to anyone, it is more common in elderly patients. It is partly due to their vulnerability and dependence on others. Still, it is also because many times, cases of abuse go unreported.
There are many different types of nursing home abuse, from poor hygiene to financial exploitation. It can be difficult to identify abuse, especially if your loved one is unable or unwilling to communicate with you. However, there are some signs you can look for, such as bedsores, bruises, or cuts. If your loved one seems withdrawn or scared, that may also be a sign of abuse.
You can take action. Here are a few practical ways to fight nursing home abuse: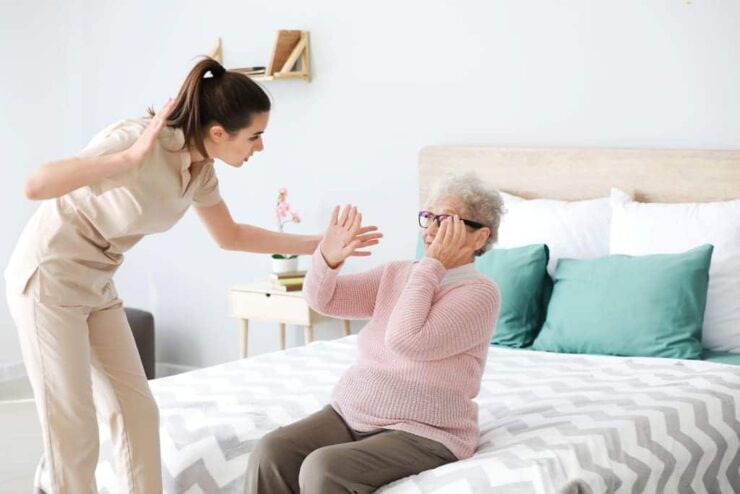 1. Talk to Your Family Member:
Sometimes, even after noticing signs of abuse, you can't proceed without speaking to your family member first. In some cases, they may have already reported the abuse and are working with staff to rectify it. In others, they may be too scared or embarrassed to speak up. If possible, have a conversation with your loved ones about their experiences in the nursing home.
Make them feel comfortable, and gain their confidence! Their testimonies can be valuable in taking the following steps to protect them. The Nursing Home Abuse Justice Network requires all victims of nursing home abuse to give a recorded statement about their experiences.
Take their consent before taking further steps, as they may not want to pursue legal action. You must ensure the information they provide adds up because sometimes, what appears to be abuse may not necessarily be so. Maybe they had a fall, and the bruises are from that.
2. Gather Documentation & Speak to the Staff:
It's true; no matter how much you want to believe your loved one, it can be challenging to take their word for it when they're recounting instances of abuse. That's why it's essential to take notes and collect evidence whenever possible.
Whenever you visit, pay attention to the staff members. Do they seem overworked or stressed? Are they often short-tempered with residents? If so, those could be signs that abuse is occurring.
You should also take note of your loved one's appearance and demeanor. Are they often dirty or unkempt? Do they have bruises or cuts that can't be explained? These, too, could be signs of abuse.
If you suspect your loved one is being abused, take pictures and keep track of the dates on which the incidents occurred. It will help corroborate their story and build a stronger case against the abusers.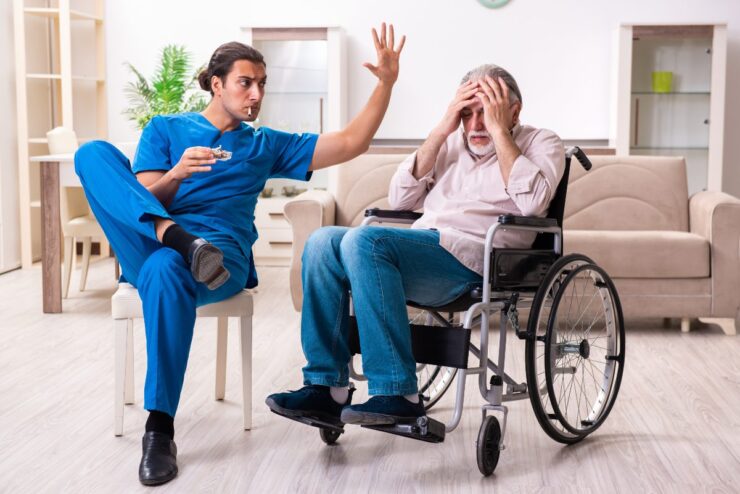 3. File a Complaint:
If you have evidence that your loved one is being abused, it's time to take action. The first step is to file a complaint with the state's long-term care ombudsman.
An ombudsman represents residents of nursing homes and other long-term care facilities. They investigate complaints of abuse and work to resolve them.
To find your state's ombudsman, visit the National Long-Term Care Ombudsman Resource Center website. Once you've filed a complaint, an ombudsperson will open an investigation and work to resolve the issue.
You can expect the ombudsman to do the following:
Interview you and your loved one
Gather information from the nursing home staff
Work with the nursing home to resolve the issue
Keep you updated on the progress of the investigation
Suppose at any point you feel like the ombudsman isn't taking your complaint seriously. In that case, you can file a formal grievance with the nursing home.
The nursing home must have a grievance process in place by law. You can usually find information about the process in the nursing home's handbook or on their website.
4. Get Legal Help:
A nursing home abuse lawyer can help you investigate the abuse, gather evidence, and file a lawsuit against the nursing home. If your loved one was injured or killed due to the abuse, you might be able to recover damages.
It would help if you spoke to a lawyer as soon as possible after you suspect abuse. There's a statute of limitations, or time limit, for filing a nursing home abuse lawsuit. If you wait too long, you could lose your right to take legal action.
To find a nursing home abuse lawyer in your area, visit the National Elder Abuse Center website. You must also do your research to make sure you're hiring a reputable lawyer. You can do this by reading online reviews and checking with your state's bar association.
It's also safe to request the lawyer's credentials and experience handling nursing home abuse cases. Schedule a consultation to discuss your case once you've found a lawyer you're comfortable with.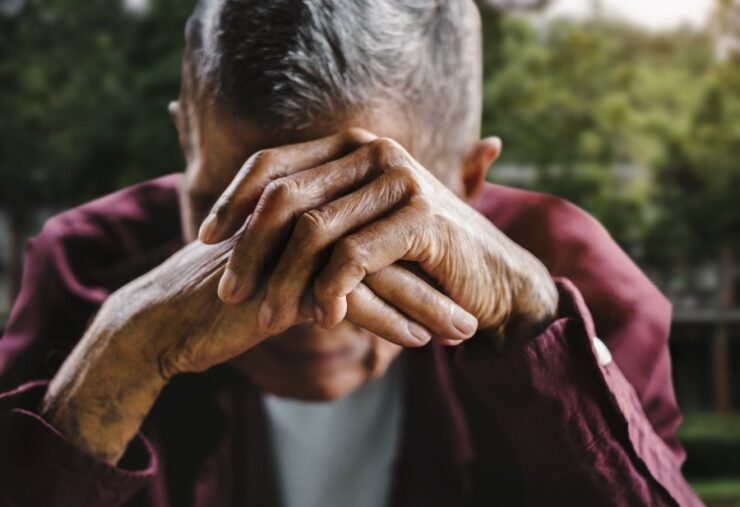 The Most Common Types of Nursing Abuse:
To help you better understand what to look for, here are a few common types of nursing home abuse:
1. Physical Abuse:
The use of physical force to injure a resident by a nursing home staff member is termed physical abuse. Physical abuse can include hitting, slapping, shoving, grabbing, or using excessive force to restrain a resident. It can also involve giving residents harmful drugs or withholding necessary medications.
2. Sexual Abuse:
It is when a nursing home staff member sexually assaults a resident. Sexual abuse can include unwanted touching, rape, or sexual coercion. Your loved one may have scratches around the genitals, cuts, or STDs. They may also be withdrawn or have difficulty sleeping.
3. Emotional Abuse:
Emotional abuse can include yelling, name-calling, making threats, or isolating a resident from their friends and family. It can also include showing favoritism or demeaning comments about a resident's appearance or abilities.
4. Neglect:
Neglect is when a nursing home staff member fails to provide the necessary care for a resident. Neglect can include:
Not providing enough food or water.
Not providing proper medical care.
Not providing a secure and hygienic environment.
5. Financial Abuse:
The National Center on Elder Abuse reports around 60% of elder financial abuse is committed by a family member. Financial abuse can include:
Stealing money or property.
Using a power of attorney to make unauthorized withdrawals.
Coercing a resident to sign a financial document.
Conclusion:
No one deserves to be abused, especially not our elderly loved ones who are already vulnerable. If you suspect that your loved one is being abused in their nursing home, take action immediately. The sooner you do, the better chance you have of protecting them and getting them the help they need.
Regardless of why your loved one is in a nursing home, they deserve to be treated with respect and dignity. However, it doesn't mean you leave the entire responsibility of their care. You must visit them often, invest your time developing a relationship, and get to know the staff. Being involved in their lives can help prevent abuse before it ever happens.