My first real conversation about collagen supplementation happened in 2017 over paleo pancakes with FIT editor Grace, who eagerly educated me on the wonders that collagen can do for skin, hair and physical health. Now I've got a favorite brand, and find myself regularly adding it to drinks, smoothies and bowls — and without fail, coffee. Here's all you need to know…
Collagen 101:
Collagen powder can be made from beef or fish tissue. It's comprised of long-chain proteins, which our bodies break down into amino acids to support our own collagen production. Accordingly, there is no such thing as "vegan collagen" but some products have come on the market that offer similar benefits.
Collagen is important to pay attention to because it impacts the condition of our skin, digestive system, body tissue and joints.  The collagen powder we drink is the same structure as what is in our hair, nails, bones, ligaments and tendons.
I've seen HUGE improvements in my skin, and moderate improvements in my hair and nails. I think I can credit my quick workout recoveries to my collagen habit, and appreciate it as a way to add quality protein to my diet on busy days.
The greatest health benefits are realized when collagen is ingested (as opposed to used topically in face creams, etc).
One 2 tbsp serving of collagen powder delivers 10-11 grams of protein in approximately 40 calories. I add two scoops (closer to 4 tbsp) into my morning coffee, oatmeal, etc. While listening to a health podcast a while back I heard that it's not ideal to exceed 20 g of collagen peptides per meal because our bodies simply cannot process that much at once.
While some flavored collagen powders exist, the natural flavor of collagen is super mild, allowing you to dissolve the powder into any mixture without impacting taste. It will add a little thickness to whatever you mix it with, which I think lends nicely to lattes and whipped drinks like smoothies. Best results come from mixing powder into hot liquids!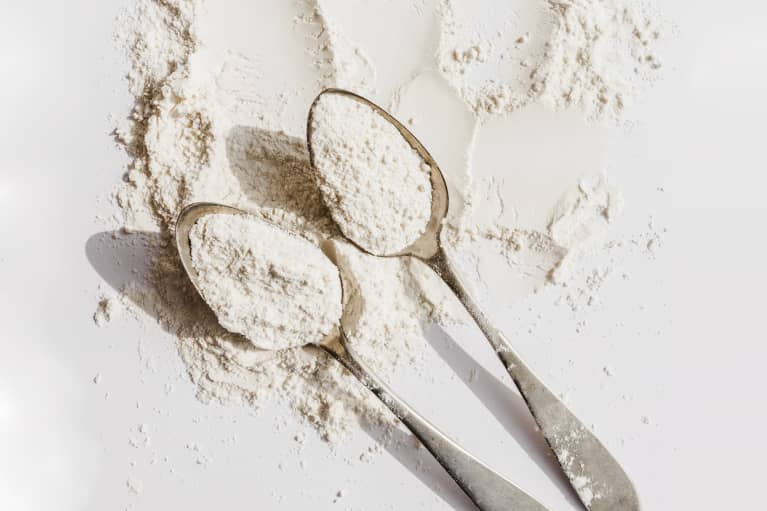 Collagen powders we love:
Great Lakes Gelatin Collagen Hydrolysate available at Thrive Market
Vital Proteins Organic Collagen Peptides
Vital Proteins Marine Collagen (from fish)
Moon Juice Beauty Shroom Vegan Collagen Protection
RECIPES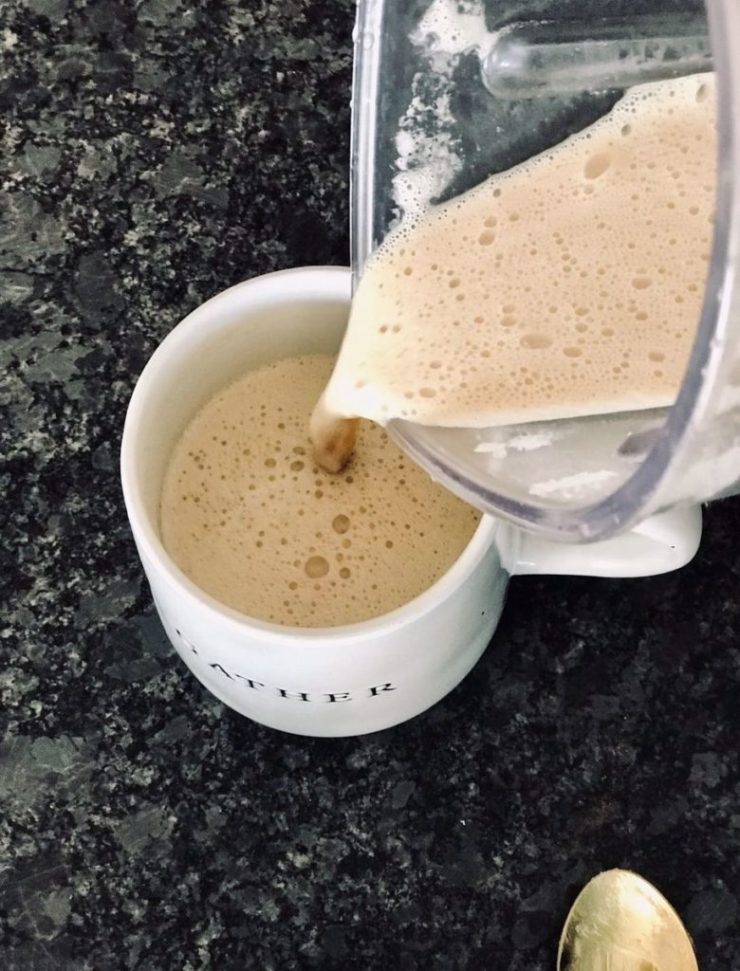 Coconut Collagen Latte
2 shots espresso
1 cup hot water
2 scoops collagen powder
1 tsp coconut oil
Combine ingredients in a blender. Enjoy promptly and while warm.
Sweet Mylk Collagen Coffee
1 cup fresh coffee
2 tbsp collagen powder
1/3 cup unsweetened hemp, oat or nut milk of choice
1/2 tbsp organic honey
In a milk frother or small pot, combine collagen powder nut milk and honey. Whisk or froth until thoroughly mixed and transfer into large mug. Pour 1 cup freshly brewed coffee over collagen milk mixture. Enjoy warm or iced!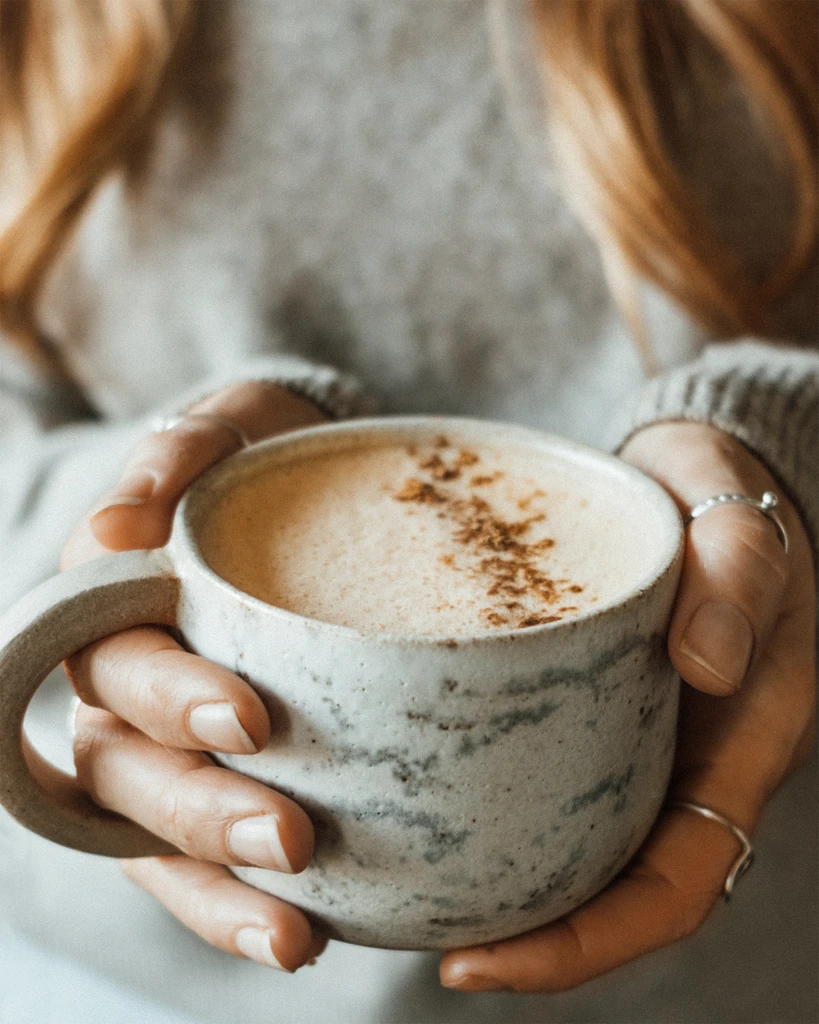 Grace's Pre-Workout Brew
1 Cup cold brew or hot coffee
1-2 TBSP MCT oil [if new to MCT, start with 1/2 and work your way up to avoid potential upset stomach]
2 TBSP collagen
1/4 cup milk (optional)
Sprinkle of stevia or monk fruit (optional)
Stir, shake, blend or whisk everything together. Blending is best, and gives it a deliciously silky texture, but in a rush grab one of these milk frothers or throw it all in a container with a tight fitting lid and give it a shake !
Grace's Spicy Collagen Lemonade
Serves 4
4-5 Cup filtered water
1/3-1/2 Cup lemon juice
4-6 TBSP collagen
1/4 tsp cayenne pepper
Stevia to taste
Blend or stir until collagen and cayenne are incorporated. Keeps in the fridge for a few days.
Pro tip: This drink makes an excellent mixer, especially with tequila.