Looking for the perfect gift for gym-ers in your life? Look no further than these top 20 DIY gifts for gym lovers that are sure to inspire and motivate any fitness enthusiast.
These gifts are not only practical and functional but also show your creativity and thoughtfulness as a gift giver. By making these gifts for gym lovers yourself, you can customize them to fit the recipient's personality and fitness goals. Therefore, they become more meaningful.
So why choose generic store-bought gifts when you can create something truly special and unique? Check out these top 19 DIY gifts for the gym-loving people in your life and get inspired to create a gift they'll love and use for years to come. Let's dive into this article to discover!
Top 19 DIY Gifts for Gym Lovers
From custom gym sneakers to handcrafted gym headbands, there's something for every gym-goer on the list. Keep scrolling to discover!
#1. DIY Protein Bars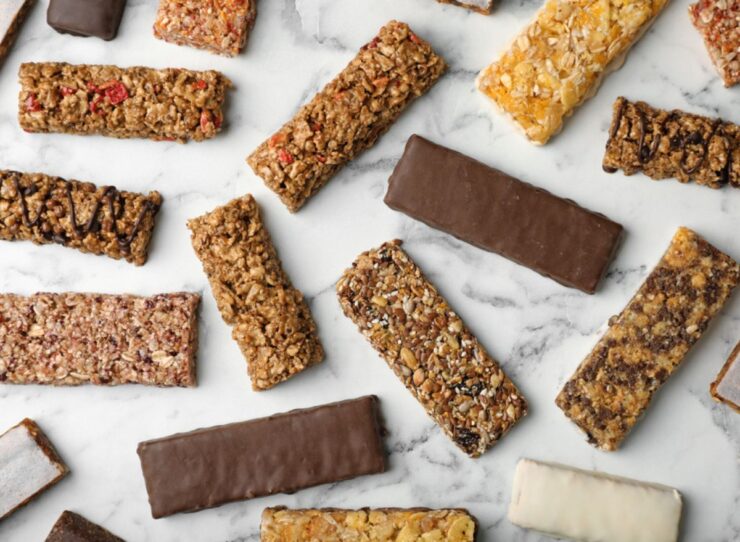 DIY protein bars can be a great gift for gym lovers because they provide a convenient and healthy snack option that can help support their fitness goals. These DIY gifts for gym lovers are a great way to fuel up before or after a workout. They can provide a quick source of energy and nutrition on the go. By making your protein bars, you can ensure that they contain high-quality ingredients.
#2. Personalized Water Bottle
First and foremost, staying hydrated is essential for anyone physically active, and having a water bottle on hand can help ensure access to water whenever needed. Another benefit of a personalized water bottle is that it can be a great motivator. You can add motivational quotes or phrases to the water bottle that will remind the recipient to stay hydrated and stay focused on their fitness goals.
#3. DIY Yoga Mat Bag
A yoga mat bag is a practical gift that will help the recipient carry their mat to and from the gym or studio easily. Also, a DIY yoga mat bag allows you to customize the design and fabric to suit the recipient's preferences.
You can choose their favorite colors, patterns, and prints, or even add personalized embroidery or other embellishments. Besides, many gym lovers are environmentally conscious and appreciate sustainable and eco-friendly gifts.
#4. Diy Fitness Tracker Bracelet
A fitness tracker bracelet is a convenient way for gym lovers to track their fitness progress without carrying around a separate device. They can wear the bracelet during workouts, throughout the day, and even while sleeping to monitor their activity levels, heart rate, and sleep quality. This DIY gift shows that you put time, effort, and thought into the gift, which can make it feel more special and meaningful.
#5. Customized Workout Shirt
Our guide will help you create a unique gift that the recipient will love. You can add their name, a motivational quote, or an image that reflects their interests and personality. Whether you choose a shirt made from high-quality and breathable fabric can make all the difference. Then you can follow the instructions as shown in the video to get the final result.
#6. DIY Gym Bag
A DIY gym bag can be the best gift for people looking for a way to transport their workout gear. You have control over its design, size, and features. This allows you to customize the bag to suit your recipient's preferences and needs. For example, you can choose their favorite color, add pockets or compartments for specific items, or even add their initials or personal message.
#7. Workout Journal
Those who want to track their workout progress will love this gift. You will help them set goals and stay motivated on their training journey. You can use your weight and body measurements to set fitness goals. By seeing their progress in writing, they can stay motivated and inspired to continue their fitness journey.
#8. DIY Foam Roller
A DIY foam roller can be a great gift to relieve muscle tension. Be able to customize the size and shape of the roller to suit your loved one. You can create a longer roller for their back or legs or a smaller roller for targeted muscle groups. With just a few materials, you can make a high-quality foam roller just as effective as store-bought options.
#9. Personalized Workout Medal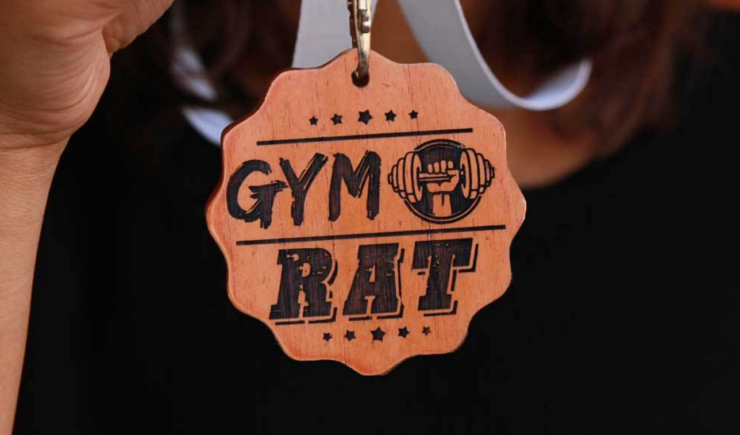 Workout medals are a great way to recognize a recipient's hard work, dedication, and achievement in their fitness journey. It can serve as a tangible reminder of their progress and achievements and keep them motivated to keep trying. By creating personalized workout medals, you can customize the design and color. You can add their name, a motivational quote, or the date of an essential accomplishment.
#10. Homemade Protein Powder
With our tutorials, you can customize the ingredients and proportions. In addition, you can use plant-based protein for vegetarians or supplement vitamins and minerals for specific nutritional needs.
By using high-quality ingredients, you can ensure that your protein powder is rich in nutrients and free of artificial additives and preservatives. Recipients can use protein powder to support their growth, muscle recovery, and overall health and well-being.
#11. Homemade Yoga Block
Making homemade yoga blocks can be a fun and creative project. You can experiment with different materials, colors, and styles to create a personalized and unique yoga block that recipients will love. By creating yoga blocks from natural and recycled materials, you can show your recipients that you share their values and support their efforts to reduce their environmental footprint.
#12. Customized Gym Sneakers
If you're looking for a unique and thoughtful gift for the gym enthusiast, consider these custom sneakers. Custom sneakers allow recipients to express their style and personality. These DIY gifts for gym lovers also provide the support and comfort needed during workouts.
When choosing custom sneakers as a gift, it's essential to consider the recipient's habits. Different activities require different types of footwear, so choose a pair of sneakers that match your workout regimen.
#13. Healthy Snack Basket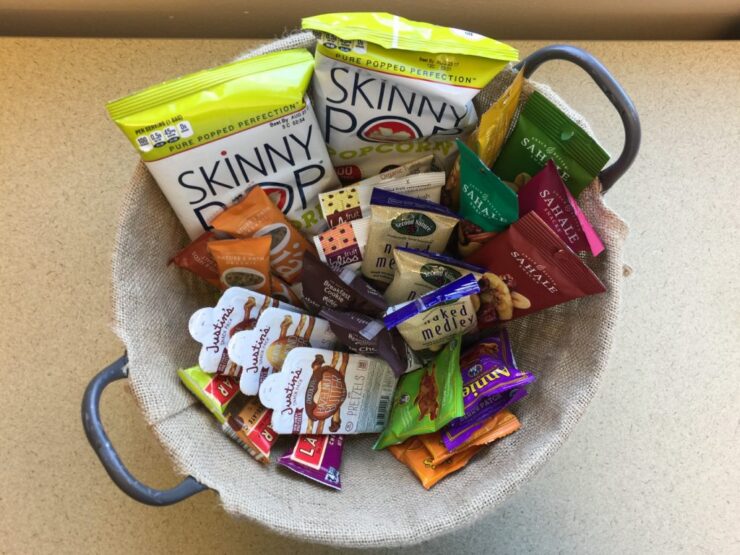 The healthy snack basket is a thoughtful and practical gift. It provides recipients with many nutritious snacks to enjoy throughout the day. It can include various options such as protein bars, nuts, dried fruit, dried meats, and other healthy snacks that will help fuel the body and provide sustained energy. If the recipient is vegan or has a nut allergy, choose snacks that are right for their needs.
#14. Handmade Workout Headbands
For gym buffs, it's critical to keep your hair off your face during workouts for practical and aesthetic reasons. A great gift option for fitness enthusiasts is handmade workout headbands.
A handmade workout headband is a fashionable and practical accessory that can help keep your hair in place while exercising. They're typically made of moisture-wicking materials that help absorb sweat and keep the head cool, making them perfect for any workout.
#15. DIY Foam Roller Cover
A sponge roller is an essential tool for gym enthusiasts. However, over time, the sponge roller can get worn and dirty, which is why you should give a DIY sponge roller cover to gym lovers. The DIY sponge roller cover is a handmade cover that can slide over the sponge roller, protecting it from dirt, sweat, and wear and tear. It's a great gift option for exercise enthusiasts!
#16. Personalized Dumbbell Set
Dumbbells are versatile pieces of equipment that can be used for many types of exercise and are essential for building strength and muscle. It may include a set of dumbbell handles with interchangeable dumbbell plates, allowing them to adjust the weight as needed. Weight plates can also be personalized with the recipient's name, initials, or motivational phrase, adding a special touch to the gift.
#17. DIY Yoga Mat Spray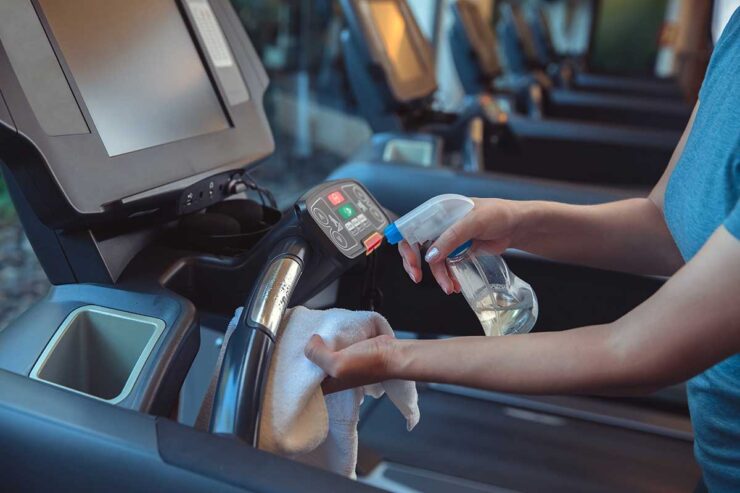 A yoga mat can get dirty and sweaty over time, so you need to clean it regularly. Homemade yoga mat spray can be an effective and natural way to keep the mat clean and fresh.
To make your yoga mat spray, you need some basic ingredients like water, vinegar, and essential oils. Vinegar acts as a natural disinfectant, while essential oils provide a pleasant scent and may have additional benefits such as reducing stress.
#18. DIY Recipe Binder
Many gym enthusiasts are also health-conscious and enjoy preparing healthy meals and snacks to fuel their workouts. Recipe folders can be a convenient and organized way to collect and store their favorite recipes.
To make a DIY recipe binder, you will need an adhesive, a compartment, and a protective plastic sheet. You can add decorative elements like scrapbook paper, stickers, or washi tape to make the cover more personalized and eye-catching.
#19. DIY Dry Shampoo
When it's impossible to shower after a workout, dry shampoo can be a lifesaver, absorbing excess oil and sweat from your hair, and leaving it looking fresh and clean.
To make your own homemade dry shampoo, you need some basic ingredients as shown in the video tutorial. To use dry shampoo, simply apply a small amount to the roots and massage, then comb or comb to distribute the powder evenly.
Conclusion
In a nutshell, these top 19 DIY gifts for gym lovers in your life are a great way to show your appreciation for their fitness journey. By taking the time to create a personalized and thoughtful gift, you can inspire and motivate them to achieve their goals and maintain a healthy lifestyle. For more gift ideas, visit our website!