A lot of workplaces now require staff to be CPR confident as a condition of their employment, but what about if you aren't required to have it for work, do you need to know how to do CPR? While you don't necessarily need to, there are so many benefits to adding it to your skillset. Here's how you can get CPR certified in 3 simple steps.
Why learning CPR is highly advantageous
Apart from needing it to maintain employment, knowing how to correctly perform CPR can allow you to help others outside of work in their time of need. No one wants to have to use these skills on someone, but if a family or friend needed lifesaving support, would you know what to do? You can buy the casualty precious time until medical help arrives. It can be the difference between life and death. Being able to act quickly in those first few minutes can prevent irreversible organ and tissue damage by keeping blood and oxygen moving around the body. If the casualty is in cardiac arrest, you can increase their chances of survival from less than 10% to around 45%.
If you are not currently employed or you're looking for a new job, having a valid CPR certification under your belt can set you apart from the pack. Even if it isn't a requirement of the job, knowing how to do it can give the employer confidence that you are equipped with the skills to deal with a medical emergency in the workplace if need be.
Ready to get started? Here's how:
Step 1: Research CPR courses in your area
A quick internet search will reveal hundreds of different CPR courses, but you should know they are not all equal. There are a few things that you should be mindful of when choosing a company to complete your training through. They are:
Make sure the company is a Nationally Accredited Training company
Most employers will only accept a CPR certification that has been completed through an accredited company, and the certification needs to be Nationally recognised, so be sure to check these out before booking.
The training needs to be face to face
Don't be tempted to book an online only CPR course. Hands-on learning is invaluable, and that's why you'll find most training providers only offer fully or partially in-class courses. Online courses that do not provide practical learning cannot provide you with an ASQA accredited statement of attainment in Provide CPR HLTAID001. Yes, they are easier and cheaper, but there's a good chance your employer won't accept it, and you will need to complete a physical lesson to obtain an accredited certification.
Step 2: Enrol in the course
The great thing about CPR courses is they are readily available. Once you have chosen your preferred provider, it's just a matter of booking into one of their course times. Most offer the training in a classroom-like environment, and it's usually done in small groups. Part of the learning will include a theoretical component as well as a practical one. Manikins are used, and you be required to physically practice and perform CPR on them under the guidance of your instructor.
You will be taught the DRSABCD steps along with how to correctly perform rescue breaths and compressions. You will also learn how to efficiently use a defibrillator on people of all ages including babies, children, and adults. The course typically only takes 2 hours which is so minimal when you think of the skills you can gain from it. During the course, don't be afraid to ask questions or if you're not confident in your technique, be sure to ask for assistance. CPR is only helpful to a patient when it's being done correctly. There is no point in sitting through a course and not being confident in your ability to help someone if they need it.
You can do a CPR only course or complete more comprehensive training and include it in a first aid course. Upon completing a CPR course, you will be issued with an HLTAID001 Provide cardiopulmonary resuscitation certification either digitally or as a hard copy.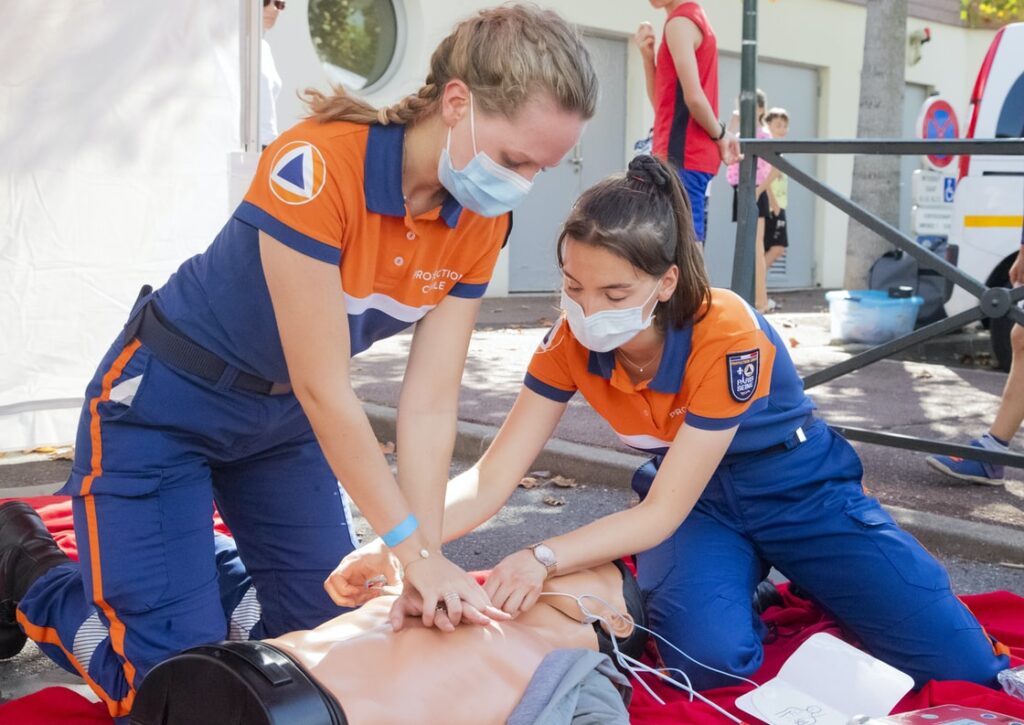 Step 3: Refresh your skills
Cardiopulmonary Resuscitation training is only valid for 12 months from the issue date, so you will need to partake in an annual CPR refresher course to keep your skills up to date and current. If your CPR certification has expired and it is a compulsory requirement of your employment, you may be asked to have time off until you complete it. To avoid this, it is always a good idea to be mindful of your CPR certification's expiry date and book the course in advance. Unless you are using CPR techniques often, it can be easy to forget crucial information you have learnt in your course, and because of this, it's important to keep up with your refreshers to help you maintain your skills.
While performing CPR correctly is serious, learning how to do it shouldn't be. Here at Paradise First Aid, we offer fun and engaging hands-on courses that are nationally recognised. We have courses running every day in three convenient locations across the Gold Coast. Check out our current course dates and times online, or get in touch today to book.