Whether you're planning on inviting a loved one that has special needs when it comes to accessibility to spend some time at your home during the approaching holiday season or if you simply want them to feel comfortable whenever they visit your home, making sure that your bathroom meets the needs they have is quite important. To make things easier for you, here are 5 tips that you could use for adapting your bathroom for a disabled guest:
1. A Roll-in Shower is an Option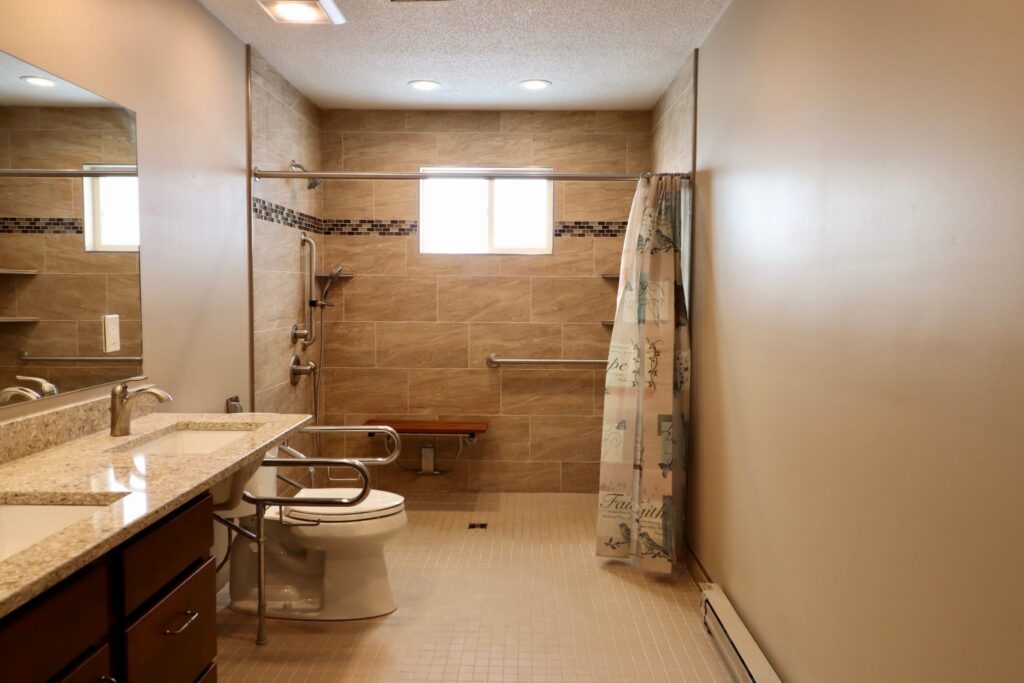 No matter what disability your guest has, bathtubs can be extremely daunting for them, especially since they won't be capable of accessing them. This is why you should strongly consider investing your money into a roll-in shower. These showers must be large enough to accommodate a wheelchair, however, you could also choose to install a built-in shower seat that they could use for sitting down while taking a bath.
2. Add Stability Accessories
Although you might not realize this, there is a wide range of functional and modern stability accessories that'll turn your bathroom into an accessible one. You can add things such as grab bars next to your toilet or shower, push & pull handles, as well as a longer shower hose. All of these things are offered by various companies such as Bath1, they're relatively cheap, and they won't influence how your bathroom looks, but they'll definitely come in handy for your disabled guest.
3. Your Door Opening Needs to Be Wide Enough
Any type of wheelchair will require a lot of floor space, hence, you might want to consider adjusting your bathroom door opening. By doing so, your guest will easily access and exit the room, and they won't have any difficulties with moving around your bathroom. However, besides adjusting the door opening, you might also want to consider your sink height, which leads us to the next point in this article…
4. Consider The Height of Your Sink
Depending on the needs your guest has, you must consider changing the height of your sink. For instance, if they're in a wheelchair, they'll require a sink that is lower and that features faucets that they can reach and operate easily and without any difficulties. You could remove the cabinet under the sink as well, and by doing so, you'll allow your guest to come as close as possible to the sink, thus, making it more comfortable for them to use the sink/
5. The Toilet Height is Crucial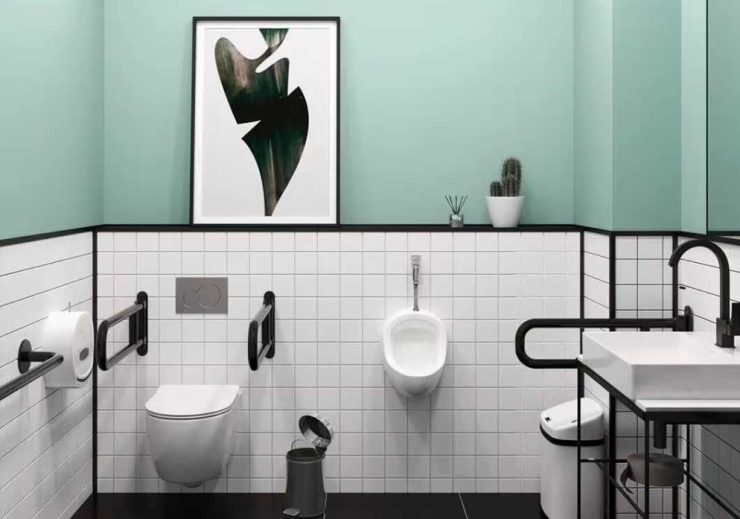 Last on our list, and perhaps, one of the most important things is that you must consider the toilet height and type. Of course, the bars you might choose to install will help your guest with using the bathroom, but it also needs to be accessible from a seated position. This is why you might have to replace the toiler with one that features a longer base or another option that is suitable for the needs your guest has.
Conclusion
As mentioned at the beginning of the article, if you want your disabled guest to feel completely comfortable while staying in your home, one of the most important things that you have to ensure is that you create a comfortable and accessible bathroom for them. By doing so, they'll always feel welcome in your home, and more importantly, making these changes won't impact your budget a lot, but they'll impact the confidence of your guest.