Greens are a huge part of my diet, and I especially love roasted vegetables for their ease of preparation, versatility, and the way they jazz up any meal. This spice mix is so good I use it on almost every type of vegetable that I want to roast – e.g. zucchinis, carrots, cauliflower, broccoli, squash, beets, sweet potatoes, mushrooms, and many more!
This recipe is a FIT adaptation of the original mix that my brother developed for his epic summer BBQs. The perfect balance of sweet, spicy and salty brings out the warmth and natural nuttiness of whatever produce you put it on. The first time I had it was on roasted corn (which is incredible) and now I've come to rely on it as a way to keep my daily vegetable consumption interesting. I like to chop up a bunch of vegetables from my CSA produce box, toss with extra virgin olive oil and sprinkle everything with a generous coating of this spice mix. While the food cooks in the oven, I chill out or do chores around the house. Throughout the week, I eat the roasted veggies on top of salads or as a complement to entrees with quinoa or protein. Enjoy!
Ingredients
yields: 1/4 cup (good for 2 large pans of vegetables)
2 TBSP coconut sugar
1 TBSP Kosher Salt
1 tsp Oregano
1 tsp Paprika
1 tsp Basil
1 tsp Thyme
1/2 tsp Garlic powder
1/2 tsp Cumin
1/2 tsp Onion powder
1/2 tsp Chili powder
1/2 tsp Fresh ground Black pepper
1/4 tsp Cayenne (optional)
Vegetables of your choosing (we love zucchinis, mushrooms and root vegetables).
Extra Virgin Olive Oil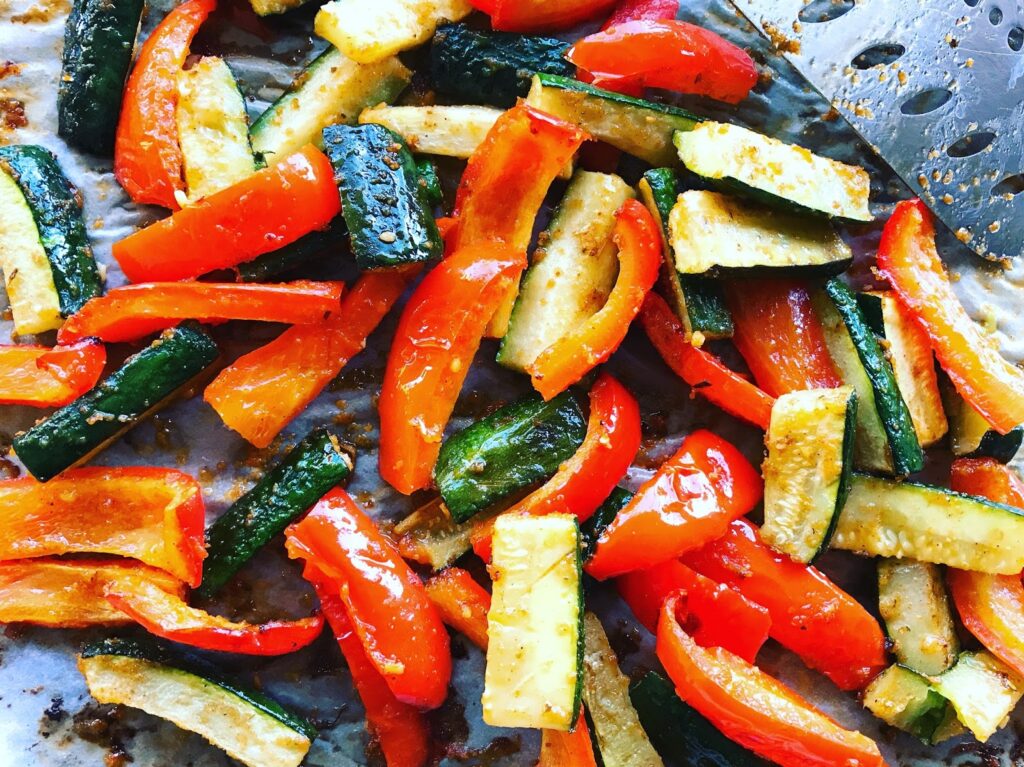 Instructions
Preheat oven to 450 degrees.
Wash and chop vegetables of choice.
In a large bowl, toss vegetables in olive oil until everything is evenly coated.
Sprinkle and incorporate spice mix in with vegetables.
Pour seasoned vegetables onto foil-lined baking pan.
Bake for 30-40 minutes, check and stir every 10 minutes beginning at the 25 minute mark.
Once nicely crisp, remove from oven.
Enjoy these veggies throughout the week on top of arugula salads, with quinoa and protein, or inside of wraps or breakfast burritos!